Blarney Castle, Cork: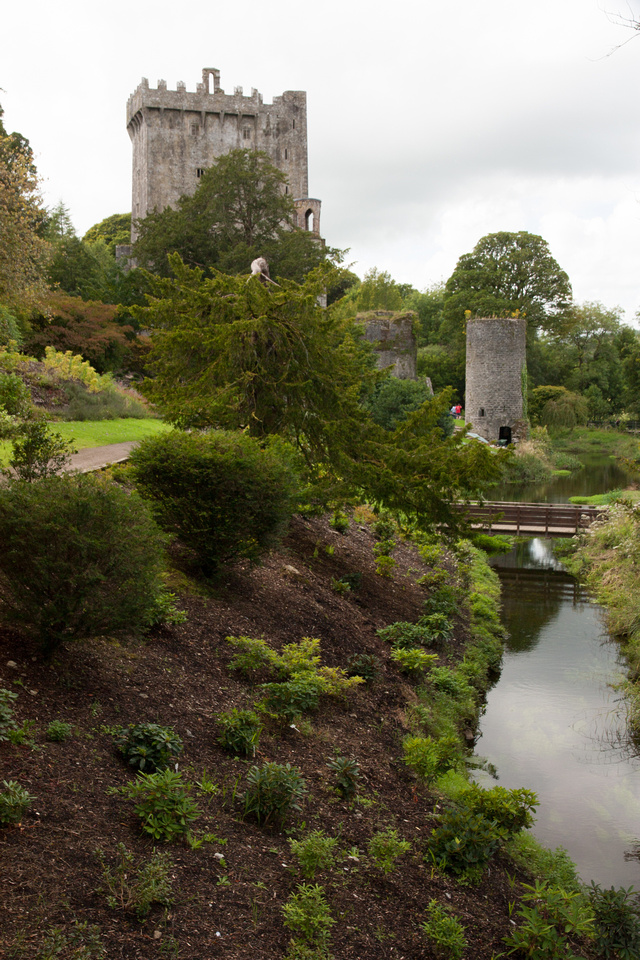 Crazy Kayaker Going Off of a Dublin Bridge:
Saint Fin Barre's Cathedral, Cork:
Dunluce Castle, Northern Ireland:
Giant's Causeway, Northern Ireland:
According to legend, the columns are the remains of a causeway built by a giant. The Irish giant Fionn mac Cumhaill (Finn MacCool) was challenged to a fight by the Scottish giant Benandonner. Fionn accepted the challenge and built the causeway across the North Channel so that the two giants could meet. Fionn hides from Benandonner when he realises that his foe is much bigger than him. Fionn's wife, Úna, disguises Fionn as a baby and tucks him in a cradle. When Benandonner sees the size of the 'baby', he reckons that its father, Fionn, must be a giant among giants. He flees back to Scotland in fright, destroying the causeway behind him so that Fionn could not follow. Across the sea, there are identical basalt columns (a part of the same ancient lava flow) at Fingal's Cave on the Scottish isle of Staffa.
Ireland 2012 Slide Show: